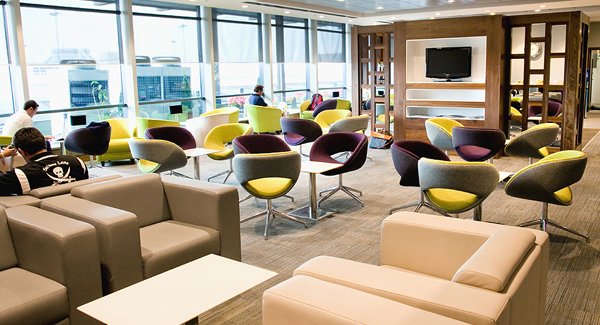 Have you a flight delayed or reached Airport too early?
No need to worry! Airport Lounges are here for you. These will ensure you do not afraid about your long wait at the airport. Airport Lounges make your airport experience even more comfortable adding on the feeling of good factors you seek while travelling.
Comfortable seating at Airport Lounge!
After check in at Lounge, Airport staff will ensure you to sit safely & secure with comfortable services adding on the feeling of good factors and indulge you in snacks, in access of wifi, or you may also enjoy the premium seats at Lounge that are reserve for frequent travelers.
Seek Membership
What you can do is just to seek membership of these airport lounges, which being plush and luxurious, are open to only a privileged few. But every penny is money worth spent. Even Many Credit Cards or Debit Cards and other Membership Cards offer Lounge facilities to the traveler. After all, you get to save yourself from the maddening airport crowd and stay a crest above the rest at your own premium lounge. You may also watch television or access the internet, several delectable snacks and refreshing drinks or simply unwind amidst tranquil surroundings. The luxuries of airport lounges, you will discover, are many!
Delicious Snacks at Airport Lounge
Air India domestic airlines offers these services to its First Class passengers and Frequent Flyers. You can also avail your pass to the lounge by using Frequent Flyer Miles (or bonus points), which are allotted to you while making a flight ticket online booking. All you need to do is to book your flights, accumulate bonus points and redeem them to avail exclusive access to the airport lounge.
While low cost carriers like Spice Jet Airlines and GoAir Airlines do not offer these services, only premium airlines including Air India and Jet Airways have set up lounges at various domestic airports for the convenience of their privileged frequent flyers.
Few Airlines provide Smoking Lounge
You can also avail your pass to the lounge by using special facility for smoking lounges that are usually available at international Airports. This could be easily provide for frequent flyers.
Like to have an experience of Airport Lounges?
Start booking your Flights with DCT Vacations, which offers the best Air Indian flight fares, and add an aspect of luxury to your next travel !
Written & Published By
Gulzar