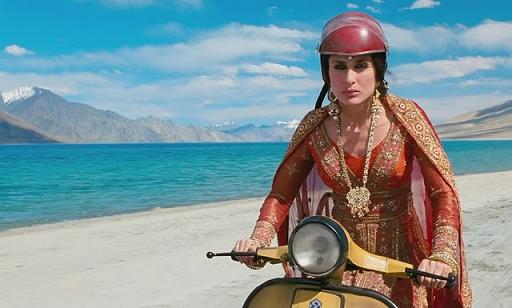 BOLLYWOOD specially from Dil Se.. and Lakshya.., to 3-Idiots.., Jab Tak Hain Jaan.., and now Tubelight.., it has been a great journey of to make many successful Bollywood Movies. Leh-Ladakh a place of North-India from Himalayan terrain has made it popular within Indian Holiday Travellers including Domestic & Inbound tourism which has increased from a past decade.
Zanskar Valley
One of the most desolate places in the region situated in a remote corner of Ladakh is Zanskar Valley. Zanskar River also provides an opportunity for a seasonal river rafting, but otherwise it is one of the coldest places in the world.
Khardungla Pass
A Gateway to Nubra & Shyok valleys is Khardungla Pass. It is also one of the most visited places for adventure place & highest motorable road in the world. Interesting part of the Pass is the only way to deliver supplies to the Siachen Glacier and is maintained by the Border Roads Organisation.
Nubra Valley
Nubra valley is home to a number of gorgeous lakes, like the Pangong Tso Lake, Tsomoriri Lake, Tso kar Lake, and Yarab Tso Lake. In the north-eastern part of Ladakh, Nubra Valley is a tri-armed valley with sand dunes. Pangong Tso lake is the same lake where Kareena Kapoor Khan had confessed her love for Aamir Khan in the movie 3 idiots.
Tso Moriri Lake
India's Largest high altitude lake is Tso Moriri Lake and is fed by snow water. 02 major streams pour into the lake, one from the north & next from the south-west. Along the Yarab Tso Lake lies the Sumur village & next Monesteries.

Monasteries
Ladakh is place of Monestries where you can lodge for the night in the company of Monks. Specially The Lamauru, Thiksey or Hemis Monastery are some of the biggest monasteries in Ladakh, and have proper arrangements for travellers. Get a closer look at the life led by the Lamas and their disciplined followers.
With all the above photogenic attractions of Ladakh keeps itself alive in Bollywood and attracts all the Visitors in Groups or FITs from all over the world specially teenagers. We feel proud to provide you a chance to visit this pollution free & Blue Sky destination where stars tells their own stories at night. DCT VACATIONS welcomes you with lot of options to visit Leh-Ladakh.
Visit Ladakh & Plan your trip by click us here http://www.dctvacations.in/
Regards
Kanchan